Juxtapoz // Thursday, December 04, 2014
We are happy to see again Sonja Hinrichsen and her amazing snow drawings. Her new work, bigger and better than ever, called Snow Drawings at Catamount Lake, included 60 volunteers and miles and miles of snow on a frozen lake.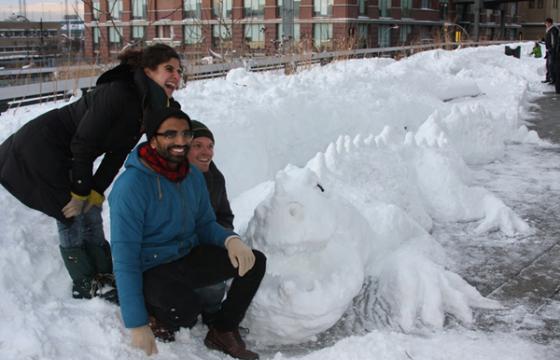 Juxtapoz // Monday, January 31, 2011
Out here in sunny California or sometimes foggy and 35 degree on a bad day California, we forget that it does snow in some parts of the country. On our counterpart coast, NYC, has been getting slammed with the powdery white stuff. Therefore, it was perfect timing for the High Line Snow Sculpt Off. Images and video after the jump . .