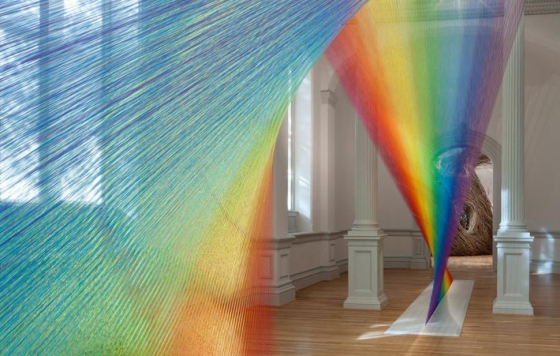 Juxtapoz // Thursday, November 19, 2015
Nine leading contemporary artists each taking over different galleries in the building, creating site-specific installations.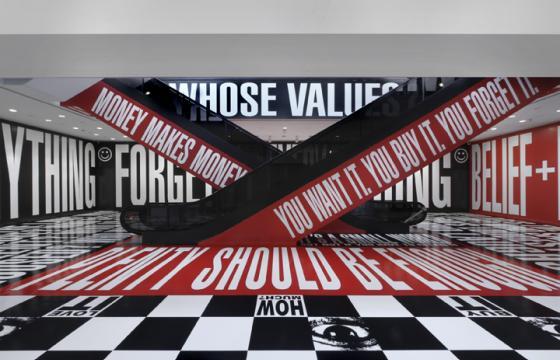 Juxtapoz // Monday, August 06, 2012
Beginning on August 20, 2012, visitors to the Smithsonian's Hirshhorn Museum in Washington, DC can experience the transformative installation by influential and renowned artist (and November 2010 cover artist) Barbara Kruger. "Belief+Doubt" covers the lower-level lobby entry to the museum bookstore, about 6,700 square feet of surface—including walls, floor and escalator sides—covered in text-printed vinyl, surrounding viewers with lettering up to 12 feet high in a high-contrast color scheme that has become Kruger's custom of red, white and black.