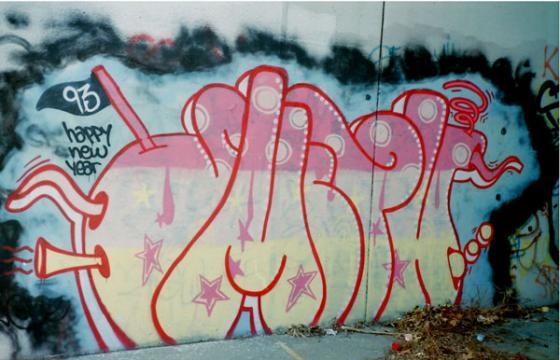 Graffiti // Monday, December 03, 2012
Coming up on 20 years since Smith painted this Happy New Years 1993 bubble letter piece.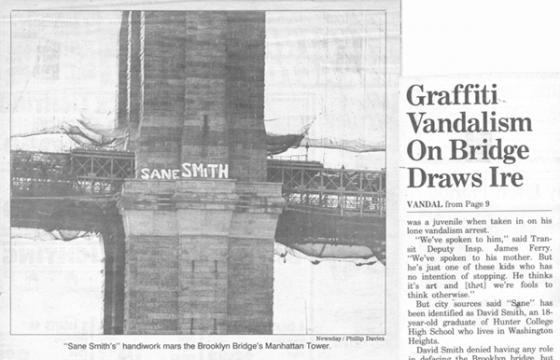 Graffiti // Monday, August 22, 2011
Smith and Sane are iconic figures within the New York graffiti scene.  In the late 80's, the duo hit the spot of all spots, The Brooklyn Bridge grabbing the attention of everyone.  Here is a old newspaper clipping that came out shortly after.