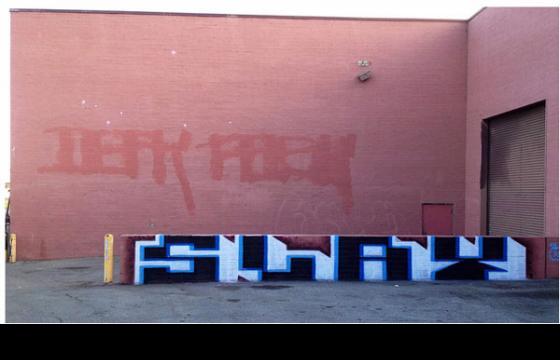 Graffiti // Thursday, January 19, 2012
Nice font from Slay in Los Angeles.  Looks very unobtrusive where it's placed, could easily be the name of the business?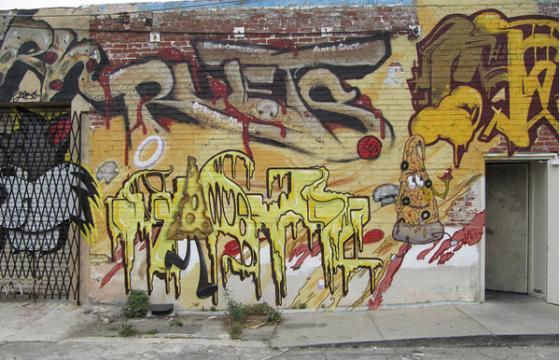 Graffiti // Friday, May 20, 2011
Pizza Party!!! Pizza Party!!! Pizza Party!!  Ruets, Ween, Lyfer, Ewsoe, Haste, Spurn, Adze, Meow, Remio, Slay, Wham and Baby D got together for a monster blow out pepperoni celebration.  See the whole wall here.