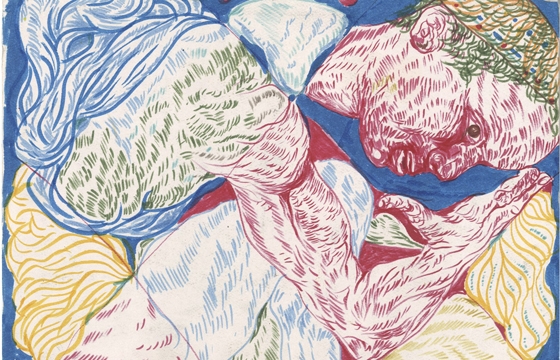 Juxtapoz // Monday, June 17, 2013
Sky High Gallery just opened the first Milwaukee exhibit by San Francisco based artist Kyle Ranson, who spent the last week in the gallery painting a site specific mural. In addition to the mural he will be installing paintings and performing a special set of music at the opening event. The new body of work is called Ships.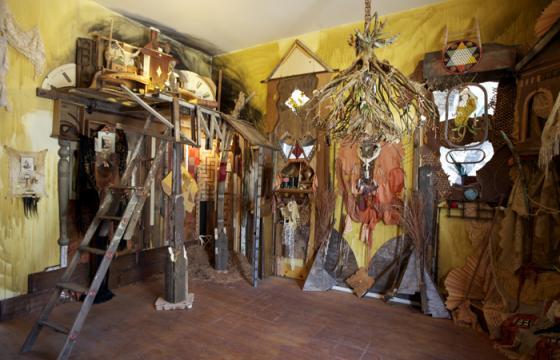 Juxtapoz // Friday, June 03, 2011
We just showed you earlier this week Monica Canilao's return to Detroit to work on her house she purchased at the Juxtapoz x Power House Productions project, and now we have images from her solo show at Sky High Gallery in Milwaukee, "What's Lost Is Safe."