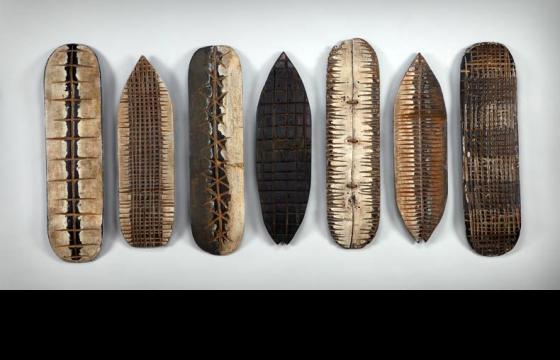 Juxtapoz // Friday, June 03, 2011
George Peterson channels his destructive energy into the art of reconstructing skateboards. "I'll carve with a chainsaw, ax, chisels, fire—anything," Peterson says of his scars, breaks, and burns to the wood. He opens a solo exhibition, "SICK LIFE: Shred / Grind / Carve," at Altered Space Gallery in Venice, California tonight, June 3.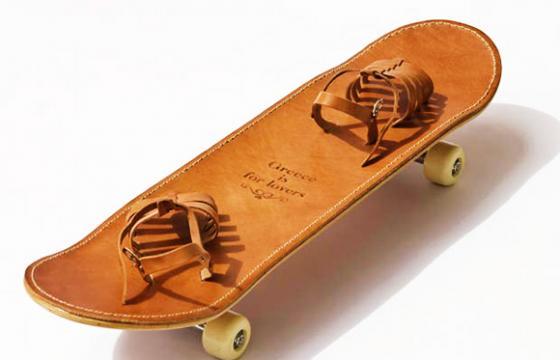 Juxtapoz // Monday, January 31, 2011
This is a gem. This "Leather Skateboard" was designed by Greece Is for Lovers, who have been "passionetely designing, producing and promoting their products, limited editions and one-offs as well as exhibiting throughout the world, since 2006." This is like leather skateboard sandals. More views after the jump . . .