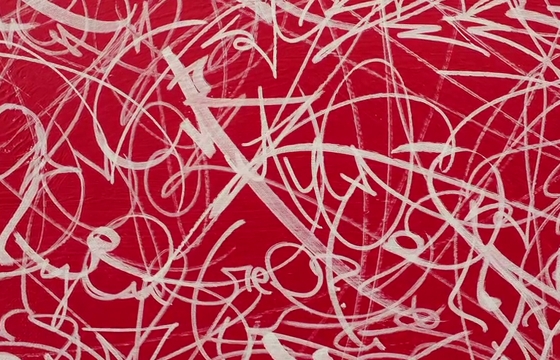 Juxtapoz // Monday, November 04, 2013
Former Juxtapoz cover artist and continually pushing the boundaries of language and abstraction, José Parlá spent the summer working on a site-specific mural in Raleigh in conjunction with SNØHETTA and North Carolina State University at the James B. Hunt Library. Parlá's work was placed in a setting known for hard sciences, engineering, and robotics, and blended together quite harmoniously.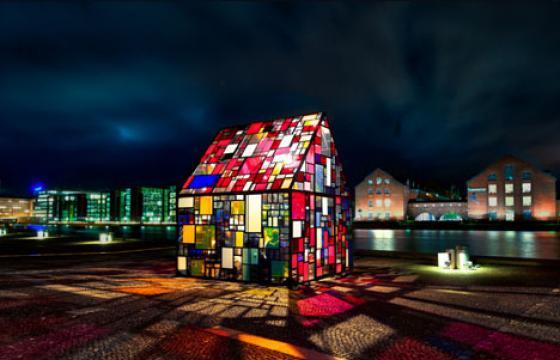 Juxtapoz // Monday, February 14, 2011
New York-based artist Tom Fruin created this stand-alone, stained glass house installation in Copenhagen. The installation looks interesting during the day, but at night, when light up, colors the pavement around the plaza where it stands, creating a colorful surrounding. More images after the jump . . .