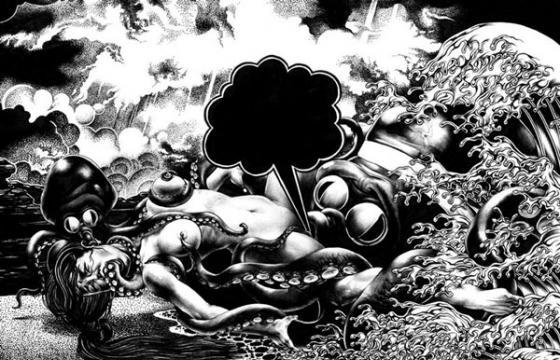 Erotica // Sunday, August 10, 2014
Using a ball point pen, illustrator Shohei Otomo creates some pretty strange works, including this piece in particular, depicting an erotic moment with an octopus. In his own expressive way, Otomo makes theses bizarre sexual encounters...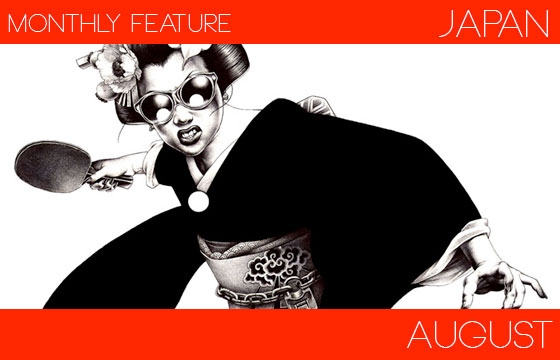 Illustration // Monday, August 26, 2013
Son of the legendary Katsuhiro Otomo, creator of the acclaimed manga and film AKIRA, Shohei Otomo firmly holds his own as a world-class illustrator, creating technically subtle and culturally insightful works that reveal the superficiality of Japan's commercial world and the anarchic attitude of its thriving underbelly. Through his ballpoint pen depictions of "furyo," or Japanese delinquents, Otomo combines traditional motifs with a detached punk conceit, portraying scenes of violence and vulgarity in a unique fusion of realism, manga, and graphic design.