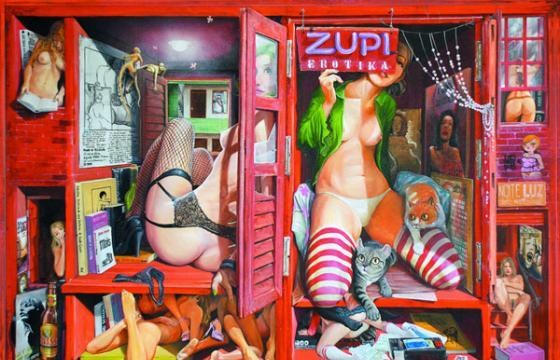 Erotica // Tuesday, January 15, 2013
Painting primarily in acrylics, an artist by the name of Derby Blue has created this erotic display of red light, or red doored lust. With an appealing collaged variety of skin, Derby Blue makes sure that both your eyes and your mind wander throughout this piece. Derby is currently living and working in Firenze, Italy,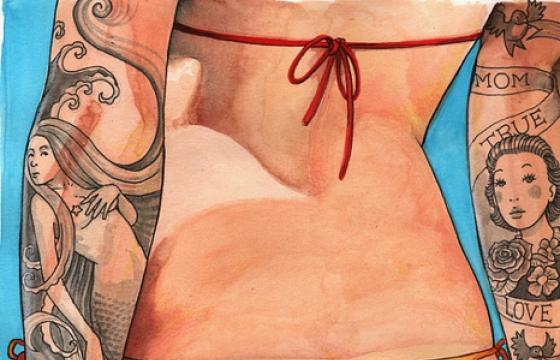 Erotica // Tuesday, October 30, 2012
'Crazy Like Your Mother' reads this cheeky illustration by Brazilian illustrator Shiko (but don't tell your mother that). Shiko is currently based in Florence, Italy.