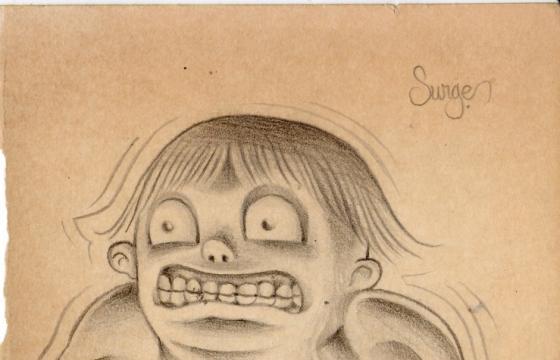 Juxtapoz // Wednesday, August 29, 2012
Dabs Myla's big Marvelous Expeditions show is coming up on Sat, Sept. 1st at Thinkspace. The duo have put together a fun lil' set of questions combining some of the favorite questions they've been asked over the past few years as well as a few show specific travel related questions to spice things up. Today, the speak with Sergio Hernandez, aka Surge MDR.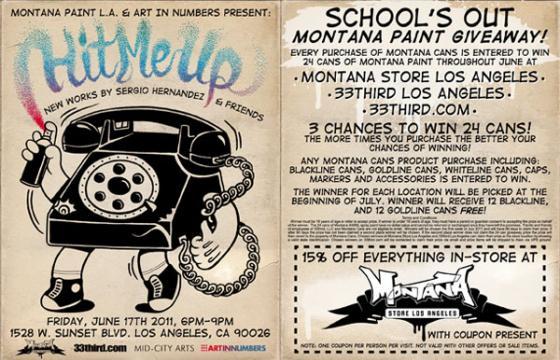 Graffiti // Friday, June 17, 2011
Opening tonight in Los Angeles, Hit Me Up, showcases the work of illustrator Sergio Hernandez and friends.  The opening is from 6PM-9PM at Montana Store LA.