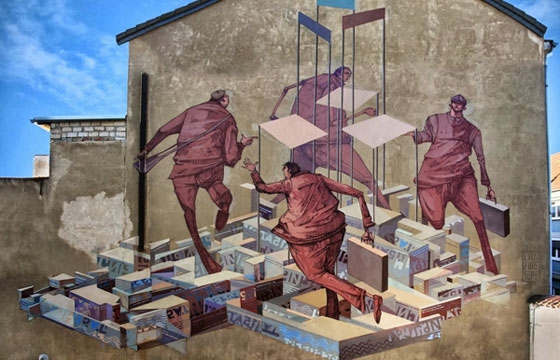 Street Art // Monday, September 23, 2013
Polish artists, Chazme 718 and Sepe, collaborated on this visually intriguing mural for the CityLeaks Festival in Cologne, Germany. Sepe contributed four lanky limbed characters running in a circle around various architectural components created by Chazme 718.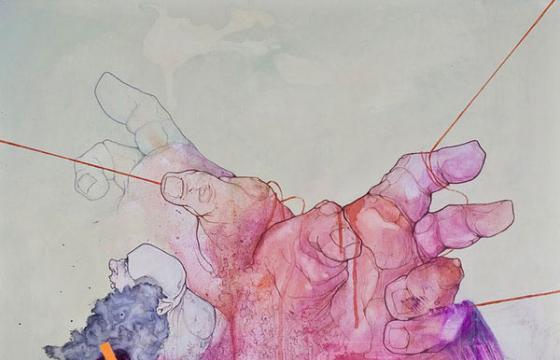 Illustration // Tuesday, May 24, 2011
Polish street artist, illustrator and exhibiting painter, Sepe, and his lucid daydreams of figurative atmospheric embodiments are represented by Intoxicated Demons gallery in Berlin. Love.