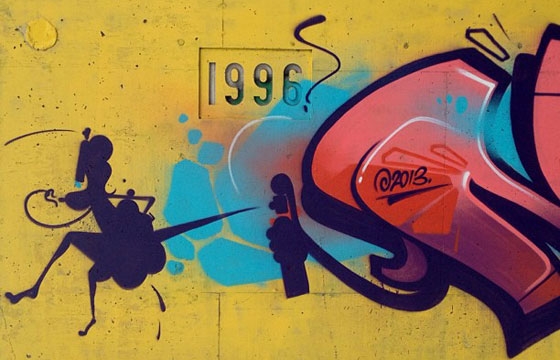 Graffiti // Wednesday, March 13, 2013
Rimes on a snowy road trip traveling to all those forgetting towns where the graffiti scenes move a little slower and space is more abundant. These walls were painted in Nebraska, with an excellent wall of tags dedicated to graffiti writers that have passed away. Nace, Sacer, Nekst, Semz and Tie!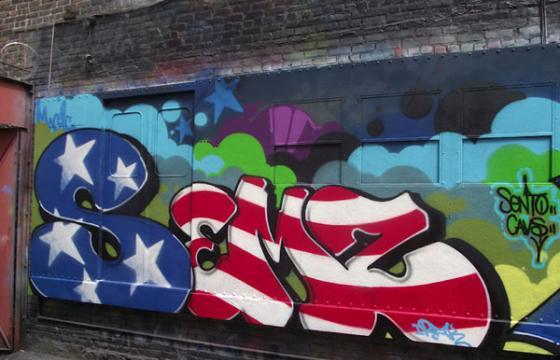 Graffiti // Monday, July 09, 2012
Semz American flag colors tribute by Yes 2 on a faux subway car in New York.