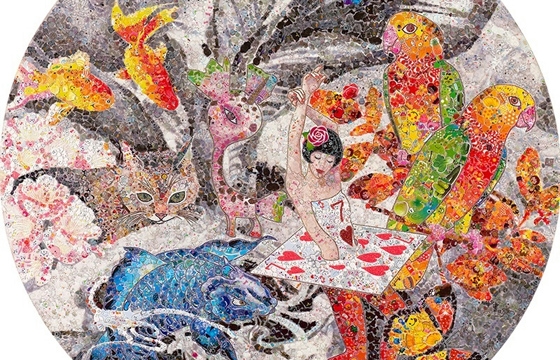 Juxtapoz // Monday, November 18, 2013
Following the overwhelming response to her debut UK exhibition last year, Beijing-based artist Ye Hongxing opened an exhibit at Scream in London this October. Hongxing creates jewel-like mosaics of a hybrid reality using a collage of stickers on canvas. Usually collected during childhood, this mass-produced, kitsch material is deftly applied to create kaleidoscopic and highly detailed compositions.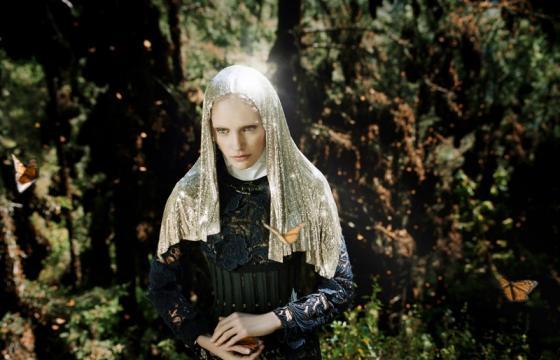 Juxtapoz // Sunday, January 23, 2011
Juxta-blogger Sandra Butterfly was invited to the private opening of Scream Gallery London's new showing, States of Reverie, featuring works by Malgosia Stepnik (Poland), Clare Chapman (UK) Chinwook Kim -(South Korea), Guillermo de Zamacona (Mexico), Ann-Marie James (UK), LG White (The Netherlands), and Wayne Chisnall (UK). Scream is directed by Tyrone Wood, son of Rolling Stones' guitarist, Ronnie Wood. Video and images after the jump . . .