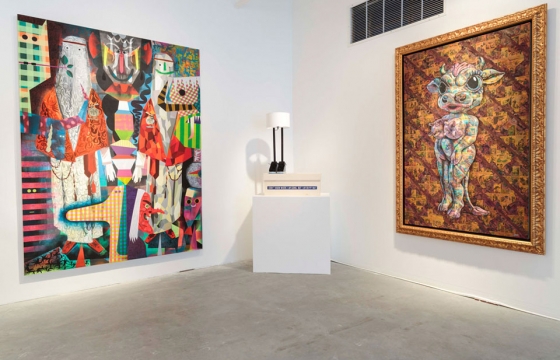 Juxtapoz // Monday, May 19, 2014
And finally, the art. We are so proud of all the artwork that is on exhibit in "Art Truancy: Celebrating 20 Years of Juxtapoz Magazine," open at Jonathan LeVine Gallery in NYC through June 14, 2014. It blows our mind that we are now two decades old, but what is even more amazing are all the artists that have been in our pages over those years. Their works tell the story, create the chance to document alternative art narratives, bring out the fans, bring out the collectors, and keep the creative energy of Juxtapoz alive. Here, then, is all the art in "Art Truancy."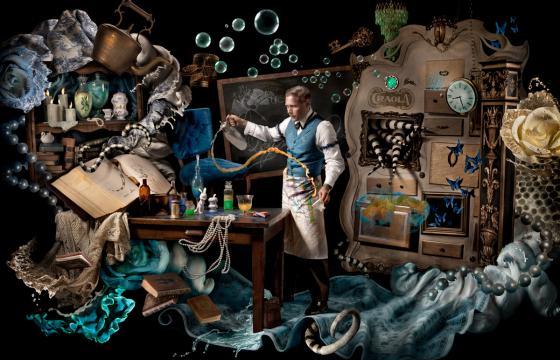 Juxtapoz // Tuesday, September 04, 2012
Stacey Ransom & Jason Mitchell's highly anticipated debut solo show of photo illustration tableaus and portraiture opens at at Varnish Fine Art in San Francisco, Saturday, Sept. 8th. Mitchell, a director-photographer, and Ransom, a set designer and photo-illustrator, create highly-detailed and visually-lush photo illustrations. The duo, who shot Robert Bowen's portrait in our August 2012 issue, sent us an exclusive portrait preview of their work with Greg "Craola" Simkins.