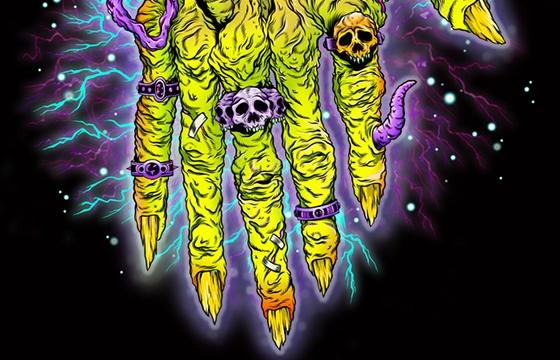 Illustration // Tuesday, December 03, 2013
SCARECROWOVEN is a favorite of ours, especially when we're looking for a fresh dose of guts and gore. His latest work is largely skateboard and longboard-centric, perfect vehicles for his gnarly street-wise graphics. These wrinkled, zombified sharks, wolves, warriors, dragons and warriors seem straight out of grindhouse horror films and 80's punk posters. SCARECROWOVEN comes out of the graphic design program at New York's School of the Visual Arts.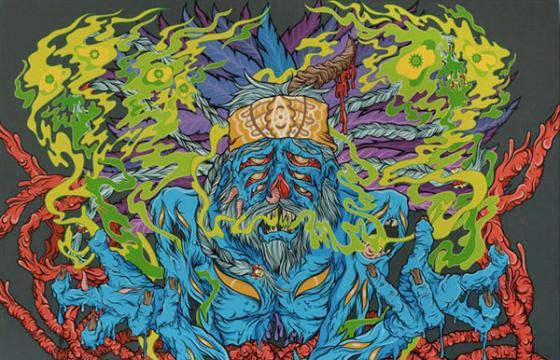 Illustration // Saturday, June 30, 2012
Mysterious New York-based illustrator Scarecrowoven is a fan of gore, guts, and oozing appendages. His gnarled creatures take a cue from 'comic books, sci-fi and horror movies and all the illustration that came out of the skateboard world in the 80's.' He describes himself as an alien emissary sent to our planet 12 million seven hundred thousand years ago...