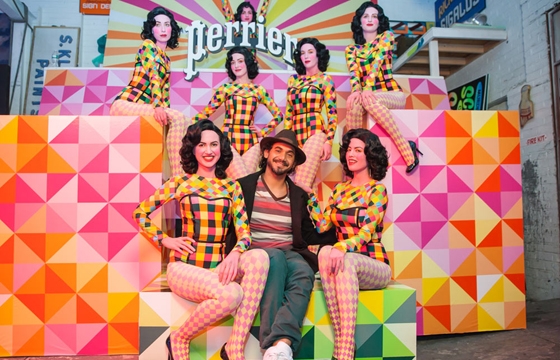 Street Art // Saturday, September 27, 2014
On Friday Perrier Street Art celebrated the launch of new bottle and can designs by Kobra, Jon ONe, and Sasu in Brooklyn. Here are our pictures from the event!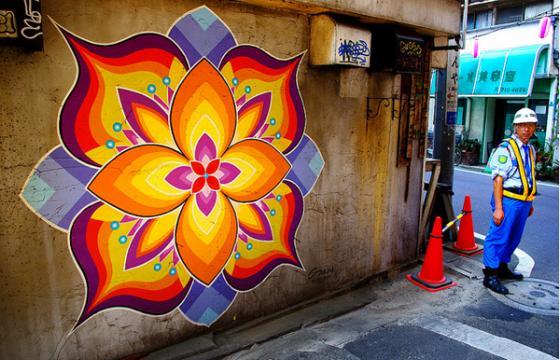 Street Art // Thursday, August 11, 2011
When visiting Tokyo, it's highly probable to stumble across the standout work of the Japanese duo, Kami and Sasu.  Their work radiates with vibrant colors and always compliments the surroundings.