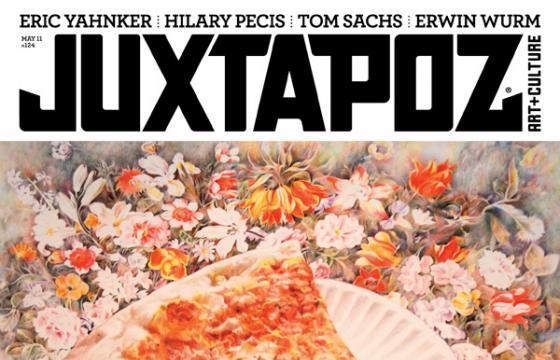 Juxtapoz // Monday, April 11, 2011
Our May 2011 issue is about to hit newsstands, and we are pleased to announce that Los Angeles-based fine artist, Eric Yahnker, is the cover of both our newsstand and subscriber covers. After a successful solo exhibition, Cracks of Dawn, earlier this year with Ambach & Rice at Kunsthalle in LA, we sat down with the artist and talked about lifting weights and process. Covers after the jump . . .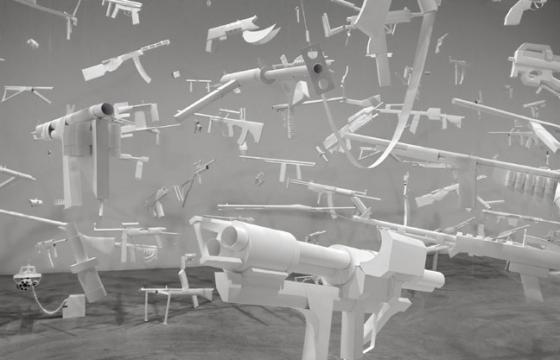 Juxtapoz // Friday, March 25, 2011
Sarah Frost, who we will be featuring in an upcoming issue of Juxtapoz, opens a new solo show, Arsenal, at P.P.O.W. Gallery in NYC on April 14, 2011. For the exhibition, Frost has amassed a comprehensive arsenal - from handguns to elaborate Halo-inspired assault rifles - to create a monumental installation of paper guns. More looks after the jump . . .