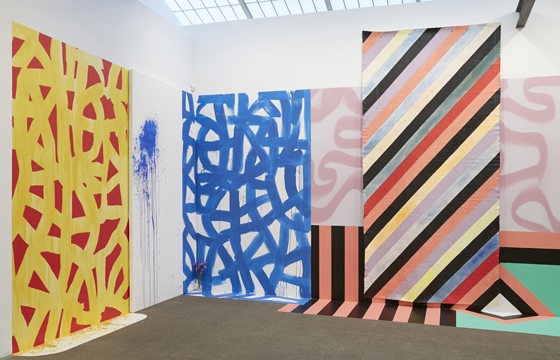 Juxtapoz // Friday, February 21, 2014
Juxtapoz was very fortunate to get to spend time with Sarah Cain and run a print feature of her work in the December 2011 issue, and we have been following her ascent into the fine art word for years. Having showed at institutions like SFMOMA and the Orange County Museum of Art, Cain's new work at Galerie Lelong is some of our favorite to date. Abstraction fixed into structured installation preparation... a really stunning show we can't wait to see in person.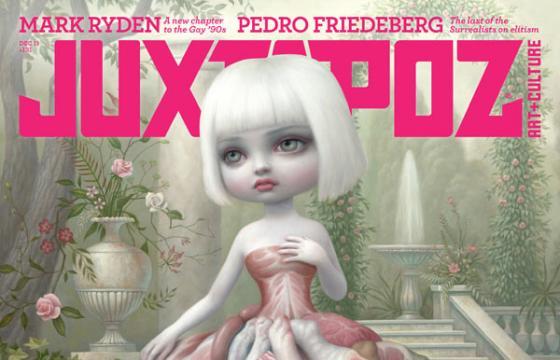 Juxtapoz // Thursday, November 10, 2011
Our December 2011 issue has arrived in our webstore, and we are giving you a preview of what we have inside. As you know by now, Mark Ryden is the cover artist, and his interview is followed by features on Mexican surrealists Pedro Friedeberg, Vienna-based illustrator Moussa Kone, graffiti artist Read More Books, NYC's Geoffrey Chadsey, fine artist Sarah Cain, and photographer Chase Jarvis.