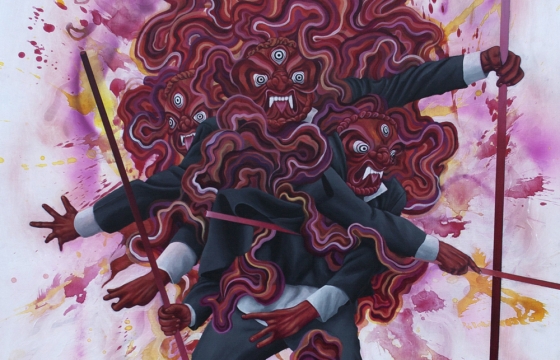 Juxtapoz // Thursday, July 03, 2014
"Corrective Course," the inaugural exhibit, will feature the works of 40 contemporary artists many of whom have never shown in Orange County, and one, Peruvian muralist JADE, who is showing for the first time in the United States. The show, in keeping with the vision of the gallery, will concentrate on a diverse selection of techniques and stylizations. "Corrective Course" will present an amazing cross section of trending themes in contemporary art... Juxtapoz // Thursday, February 10, 2011
The two-years-in-the-making, Juxtapoz-sponsored (among others) Suggestivism show opened Saturday night with works by an international array of artists visually tempting the larger art conversation at Southern California's Cal State University museum, Grand Central Art Center. Video after the jump . . .