 Graffiti // Tuesday, September 25, 2012
London-based filmmaker, Ben Newman, followed a group of Pixadores around Sãn Paulo and created the following video.  When corporate brands like Puma are supporting one of the most aggressive cultures of writing, Pixação, it makes you wonder how they can put their name on something that is 100% illegal.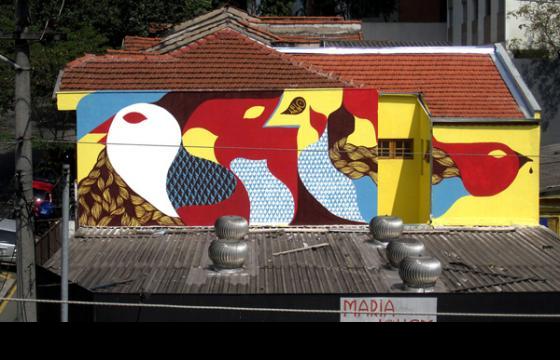 Street Art // Thursday, October 20, 2011
Rio de Janeiro-based street artist, Lelo recently visited San Paulo and created the following murals in the public view.