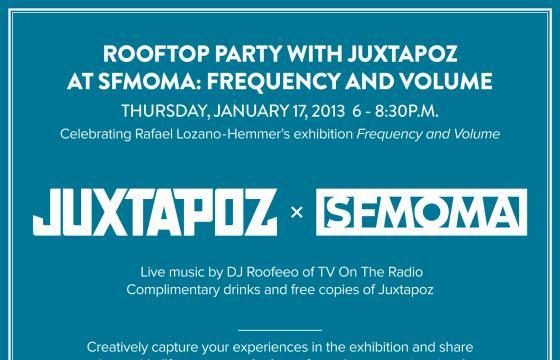 Juxtapoz // Friday, January 11, 2013
Like anyone who appreciates art in the greater San Francisco area, we are proud to have the San Francisco Museum of Modern Art in our backyard. We are pleased to announce "Frequency and Volume, a special party Juxtapoz will be hosting on the rooftop of the SFMOMA on Thursday, January 17, from 6—8:30pm. We invite our readers to come celebrate one of our great local institutions and their newest exhibition with Rafael Lozano-Hemmer, listen to DJ Roofeeo of TV On the Radio, and enjoy a complimentary drink from Speakeasy Brewery and Hobo Wine Company.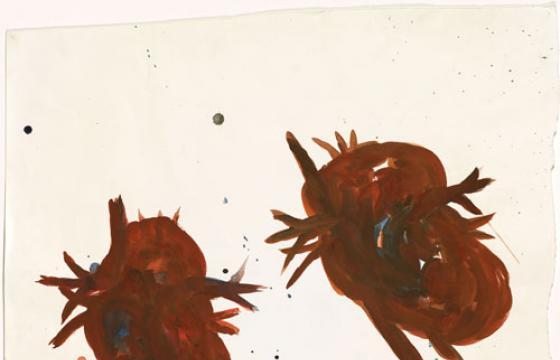 Juxtapoz // Monday, November 21, 2011
Think Raymond Pettibon and the first association might be the punk band Black Flag started by his brother for whom he created the "four bars' logo. Or the characteristic comic-like drawings. Or his two hearts in No Title (Paint fills them) chosen by SFMoMA as the cover art for The Air We Breathe, the current show which, indeed, asks us to Think – about equality and marriage, both in the truest sense of each concept.