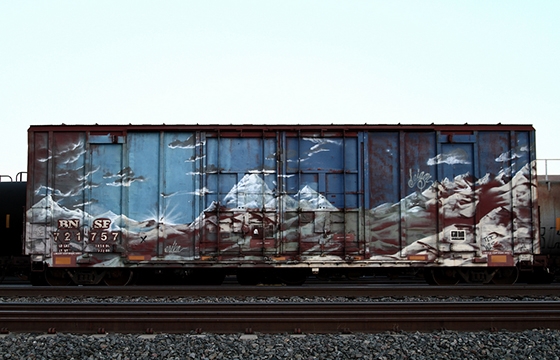 Graffiti // Monday, February 16, 2015
An artist by the name of Saigon surprisingly transformed a BNSF boxcar into a scenic snowcapped landscape. We're sure even the railroad workers found this car to be unusually interesting amongst everything else they typically see on the lines.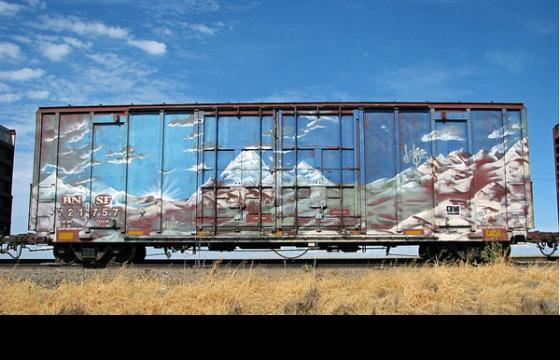 Street Art // Sunday, March 18, 2012
Wait, that's not a mirage, but one of the coolest looking trains we have ever seen painted by the artist known as Saigon. Ouchhhh.