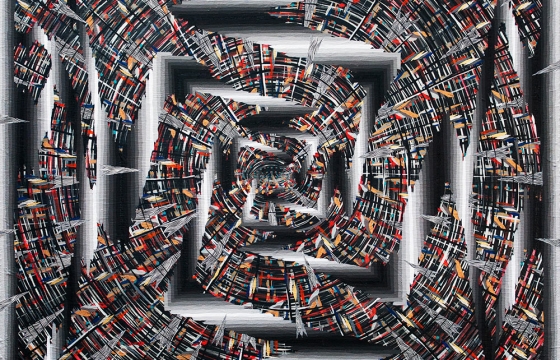 Juxtapoz // Friday, October 10, 2014
We were very excited when Andrew Schoultz sent us a preview of his new work for "Broken Order," opening at Ruttkowski Gallery in Cologne, Germany on October 10. The direction he has taken his familiar visual language is intriguing, and although we haven't seen the sculptures and installation that will be accompanying the paintings, but if they are anything like these paintings, they will be showstoppers. We have worked with Andrew in the past on numerous projects, whether at SXSW or Art Basel, and have seen his work grow after standout shows at the Monterey Museum of Art and SFMoMA. This show looks to be one of his best.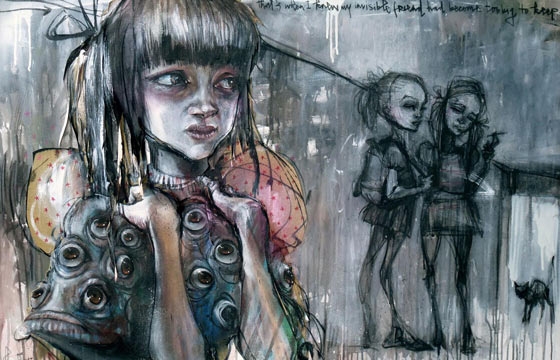 Juxtapoz // Tuesday, August 26, 2014
HERAKUT is a German artist duo made up of Jasmin Siddiqui, aka 'Hera' and Falk Lehmann, aka 'Akut.' Throughout more than ten years of collaboration, the two have merged their individual approaches influenced by graffiti and street art. Their exhibition, Flaw Circus,opening at Ruttkowski;68 Gallery in Cologne, Germany on Friday, August 29, 2014, presents Herakut's most conscious outlooks on the world based on the experiences they have accumulated.