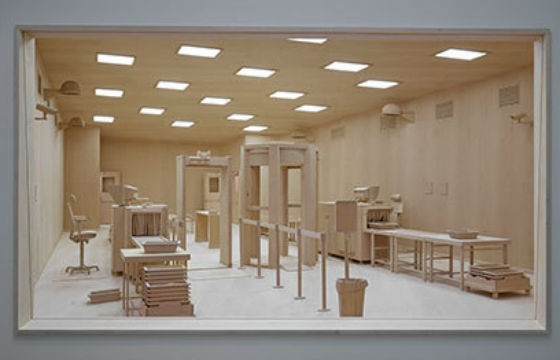 Juxtapoz // Monday, September 15, 2014
New York-based visual artist Roxy Paine has a solo exhibition at the Marianne Boesky Gallery in New York, Denuded Lens. He has recreated an entire airport security checkpoint out of wood.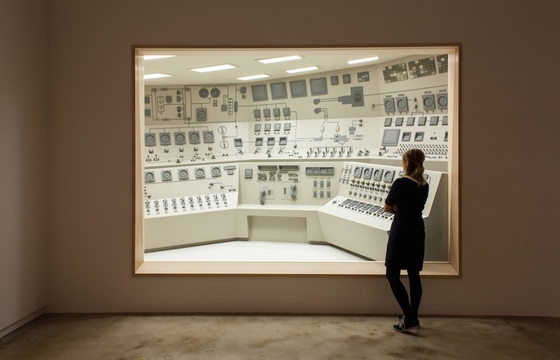 Juxtapoz // Wednesday, February 05, 2014
Artist Roxy Paine takes the concept of a diorama to a new level, creating life-size recreations of fast-food restaurants or a control room. Payne is inspired by environments that are meant to be activated by human interaction. This installation, titled Control Room, is hand-carved from birch wood, formed with steal, and finished with automotive paint.