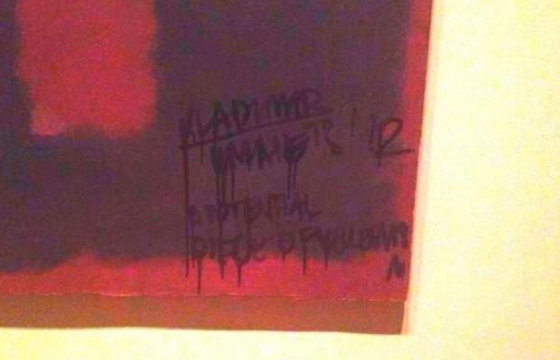 Juxtapoz // Tuesday, May 20, 2014
Filmed over 18 months, the this new video Tate is the story behind the restoration of Mark Rothko's 'Black on Maroon'. Mark Rothko's 'Black on Maroon' 1958 goes back on public view at Tate Modern on 13 May 2014, following 18 months of intensive work by the Conservation team and colleagues across Tate. The painting, one of the iconic Seagram murals which Rothko donated to Tate in 1970, was vandalised with graffiti ink in October 2012...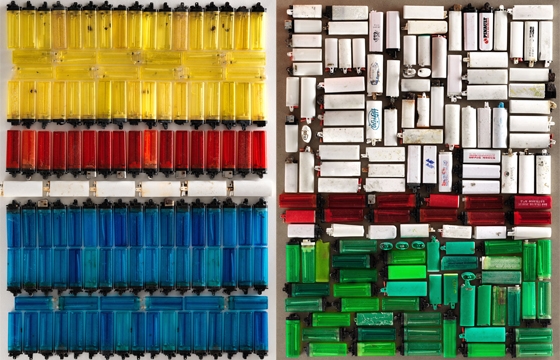 Juxtapoz // Friday, November 22, 2013
Using everyday objects in materials such as lighters, paper, book spines, and fabrics, French photographer Eddy de Azevedo has created a series of photographic images that are inspired by Rothko and 1950s Color Field paintings. Eddy has categorized the works by the materials he used: "Office" for stacked paper, "Dressings" for fabrics, "Library" for books, and "Walking my Dog" for the objects he finds on the street.