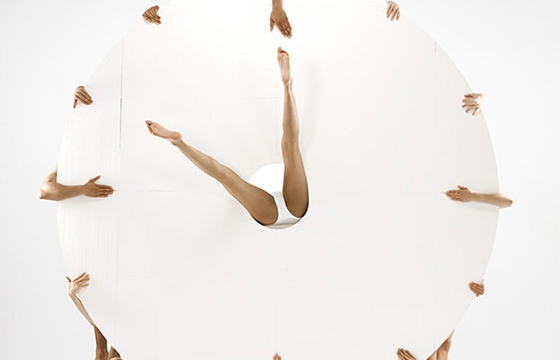 Erotica // Tuesday, July 16, 2013
Photographer Romain Laurent shot this image for WAD Magazine, putting a unique spin on "sexy time." Using humans as the hands and tick marks on a clock, this art piece is photography, performance, installation and erotica all at once.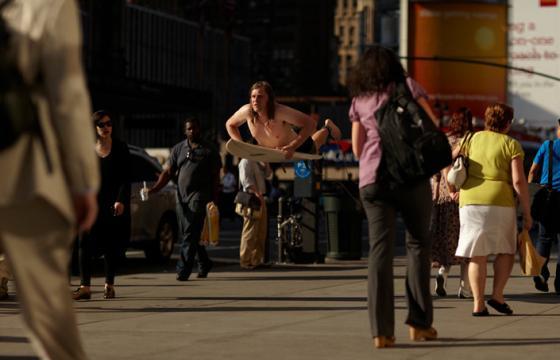 Juxtapoz // Wednesday, January 25, 2012
With the prevalence of urban surf shops and the urbanite who spends his weekend with a surfboard strapped to their wagon, this beautiful series of a surfboarder in harmony and piece as he straddles his board throughout Manhattan is timely and well-executed. Romain Laurent's L'Horizon captures a peaceful calm amongst a dense urban space.