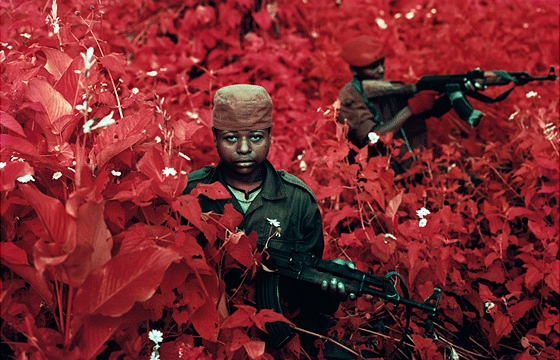 Photography // Monday, February 24, 2014
Richard Mosse documents the complex situation within the Eastern Congo, an area called the Enclave, bordering on Rwanda and Uganda. In the wake of the genocide during the 1990's there is almost no infrastructure; murders and rapes are commonplace. He hauls a large format camera around to take photographs of the nomadic rebel groups...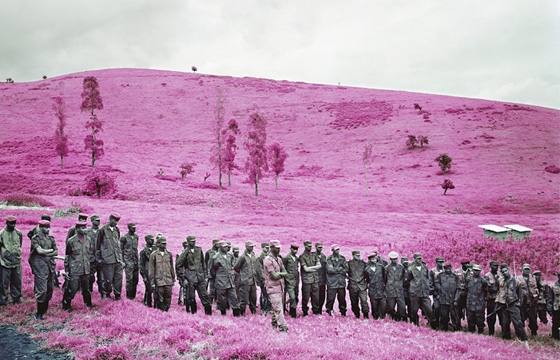 Juxtapoz // Wednesday, June 05, 2013
Throughout 2012, Richard Mosse travelled in the eastern Democratic Republic of Congo with his collaborators Trevor Tweeten and Ben Fros. In a war zone plagued by frequent ambushes, massacres and systematic sexual violence, his resulting installation The Enclave attempts to rethink war photography using discontinued color infrared film. A film stock originally invented for surveillance by the US military in World War I, "representing an intangible conflict with a medium that registers an invisible spectrum of infrared light..."