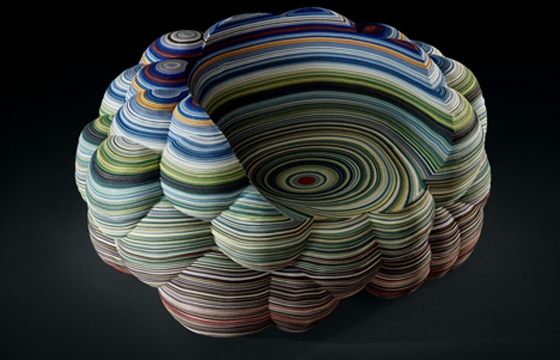 Design // Monday, March 31, 2014
Dutch designer Richard Hutten will soon be launching this colorful chair made from 545 stacked layers of fabric in Milan during his exhibition at Salone de Mobile. Hutten is well known for what he refers to as 'No sign of design' furniture: functional furniture in a highly conceptual and humorous style. 840 square meters...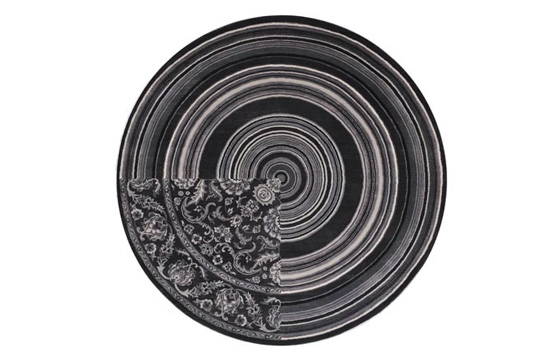 Juxtapoz // Friday, February 21, 2014
"For already many years I had the idea to do something with traditional oriental carpets. I have an antique Persian carpet at my home, which I still find the best carpets to have. The idea behind the carpet was to build a bridge between the old and the new, east meets west. From this starting point I looked at various ways to give a reinterpretation."