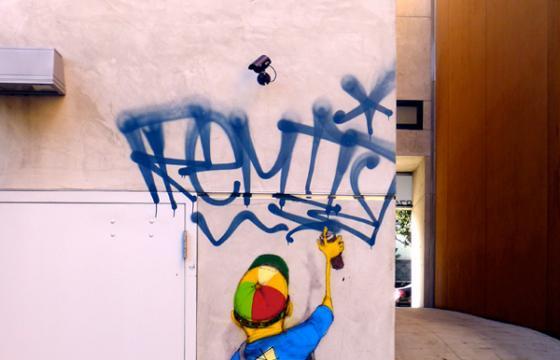 Juxtapoz // Sunday, June 05, 2011
An Os Gemeos character in Los Angeles seen wearing a Remio t-shirt and rocking a tag. Two artists that have been in the magazine before, together in SoCal.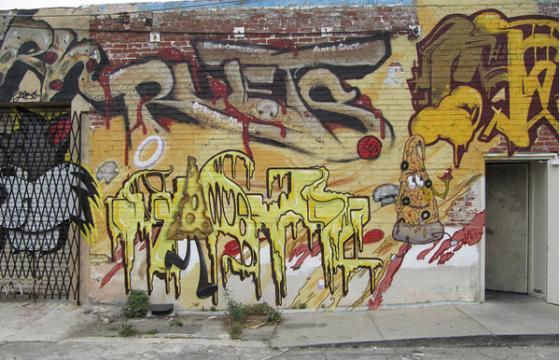 Graffiti // Friday, May 20, 2011
Pizza Party!!! Pizza Party!!! Pizza Party!!  Ruets, Ween, Lyfer, Ewsoe, Haste, Spurn, Adze, Meow, Remio, Slay, Wham and Baby D got together for a monster blow out pepperoni celebration.  See the whole wall here.