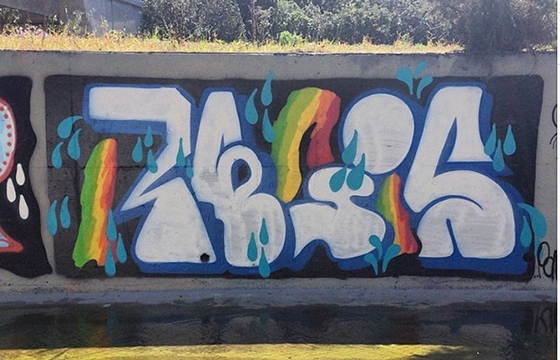 Graffiti // Friday, February 27, 2015
Somewhere in a water drain, Regis knocked out this super stylin' little piece and added some decorative rainbow details for the win.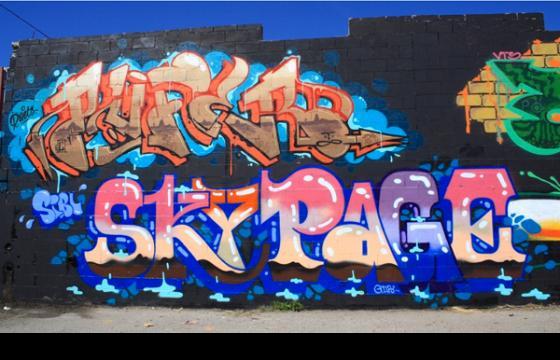 Graffiti // Saturday, March 02, 2013
Lots of color and plenty of style on this wall in Los Angeles. The line up is as follows: Pufer, Skypage, Enron, Sherm, Regis, and Suede. A healtyh display of different pieces.