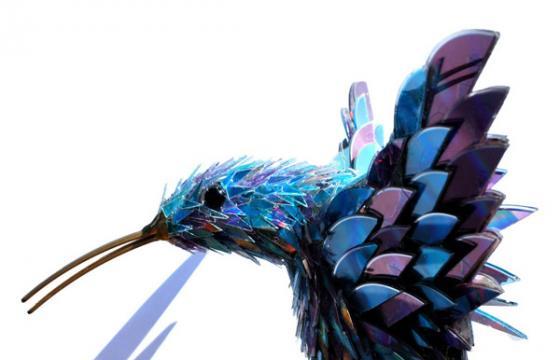 Juxtapoz // Tuesday, February 21, 2012
Shattered CDs that is. The compact disc, both for music and computer use, are nearly obsolete thanks to digital music and USB sticks, and artist Sean Avery has found an interesting way to recycle the plastic: make animals. For instance, look at how detailed these bird's feathers are cut...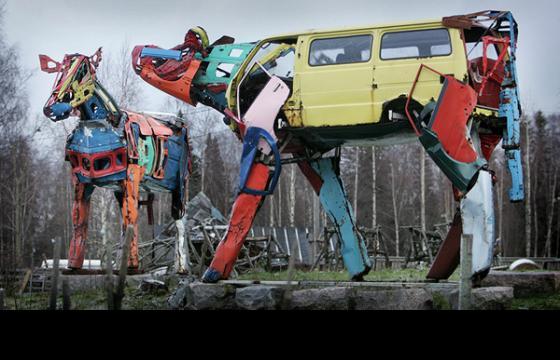 Juxtapoz // Sunday, September 04, 2011
Miina Äkkijyrkkä works with cows, both in the natural sense of working on a farm with cows, and in the sense of using a cow as inspiration and subject in her art. The Finland-based artist creates huge sculptures of cows using used car parts. Gigantic creatures these are.