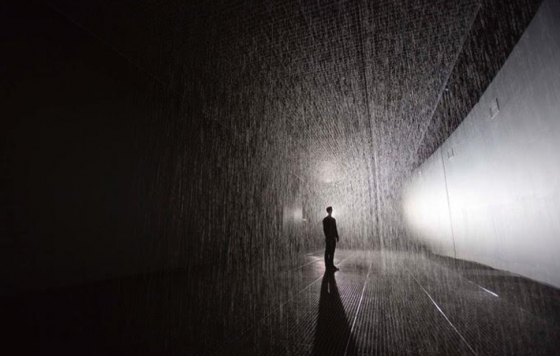 Juxtapoz // Friday, October 23, 2015
Random International's highly succssful "Rain Room" will open to the public at LACMA on November 1st. After a successful run at the MoMA PS1 in New York, London's Barbican Centre, and the current show at Shanghai's YUZ Museum, "Rain Room" sees its west coast debut this fall. The sensorial artwork draws from the California Light and Space movement as well as architecture and performance art, and offers an immersive encounter that is both participatory and contemplative.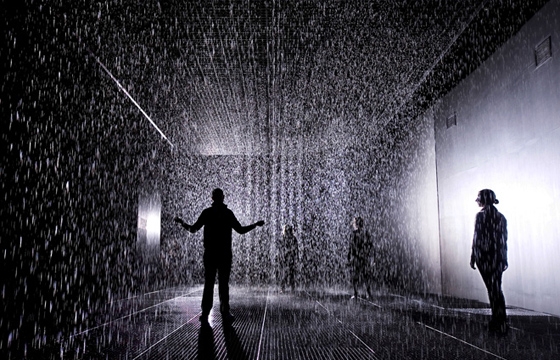 Juxtapoz // Friday, May 03, 2013
Random International, known for it's distinctive digital-based contemporary art, has installed a 'Rain Room' at the Museum of Modern Art in New York. The installation invites visitors to experience the control of rain and explore the roles that science, technology, and human ingenuity can play in stabilizing our technology. The room is basically a choreographed downpour and encourages visitors to move in and out of it.