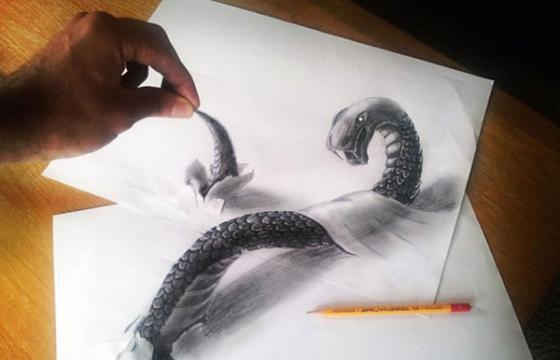 Illustration // Wednesday, December 12, 2012
Netherlands-based artist Ramon Bruin creates amazing 3D optical illusions all with the help of a little graphite from an ordinary pencil. As he puts it, trying photo-realism was just another way for him to push his boundaries and add another technique to his portfolio.  The 31-year-old Ramon is mostly self-taught and impressively versatile in his creative endeavors, including 9-years of  experience in airbrushing and all the knowledge he gained from his Academy studies.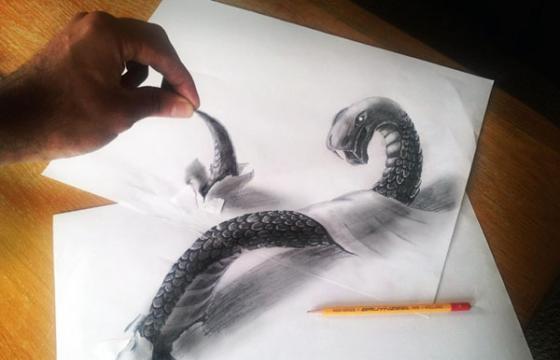 Juxtapoz // Friday, November 02, 2012
A little something playful for your Friday workday. Ramon Bruin creates fun 3D drawings that he then interacts with and photographs to make it seem like he is incorporating himself into an animation. His technique is to create the works using airbrush methods.