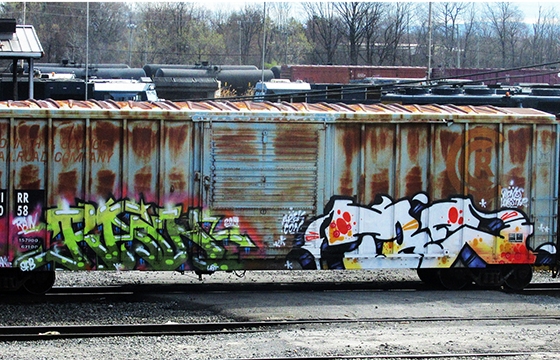 Graffiti // Tuesday, May 05, 2015
A beautiful old rusted Corinth and Counce Railroad Company boxcar received a make over job by Rain and Tre.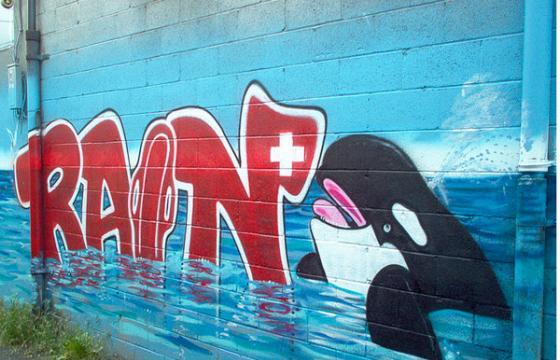 Graffiti // Wednesday, February 29, 2012
Never hurts to have a sophisticated killer whale hunter on your team right?  Rain knows who to befriend and side with.