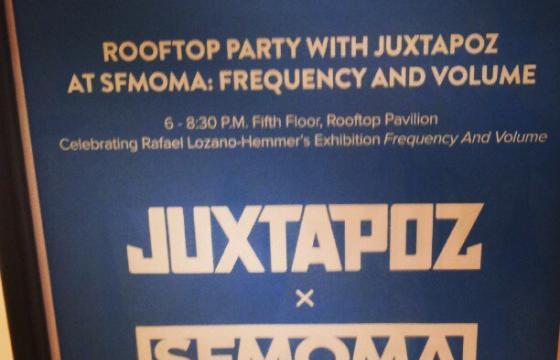 Juxtapoz // Friday, January 18, 2013
Serendipity surged in San Francisco last night as DJ Roofeeo rocked the 5th floor of the Rooftop Pavillion at the SFMOMA which partnered with Juxtapoz Magazine to herald Rafael Lozano-Hemmer's presentation, Frequency and Volume.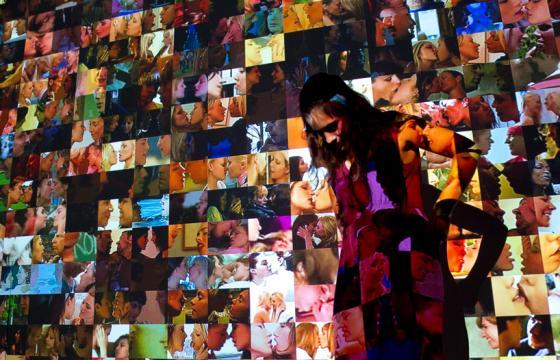 Juxtapoz // Saturday, December 31, 2011
In thinking that a lot of people will be looking for a kiss tonight, Canadian-based artist, Rafael Lozano-Hemmer created the interactive installation piece, Make Out, featuring thousands of internet videos of couples looking at each other. As soon as someone stands in front of the display his or her silhouette is shown and all the couples within it begin to kiss.