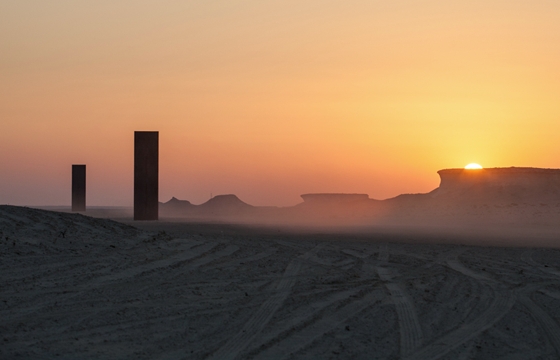 Juxtapoz // Friday, April 11, 2014
Eerily placed in a quiet desert 60km outside of Doha at the Brouq Nature Reserve near Zekreet in Qatar, Richard Serra's magnificent "East-West/West-East" sculpture installation has now been unveiled. We say "eerie" in the Kubrick sense, monoliths left to wonder in a desert landscape, four steel plates that stand 49 feet tall that are set to be permanent fixtures in the reserve for the foreseeable future. Stunning work.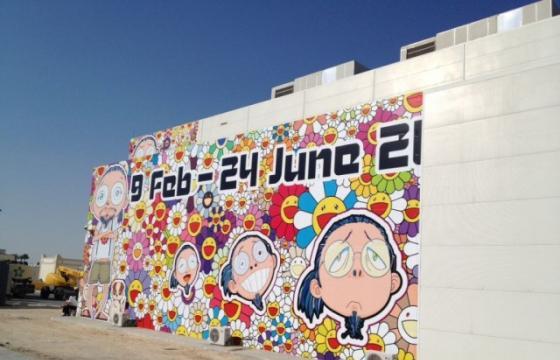 Juxtapoz // Thursday, February 02, 2012
Something tells us that Takashi Murakami is a fun person to be around. The Superflat artist is set to have a major museum show, Murakami—Ego, open at the Museum of Islamic Art in Doha, Qatar on February 9, featuring 60 works from 1997 to the present, with new works created for this specific exhibition. Anyone going to Doha?