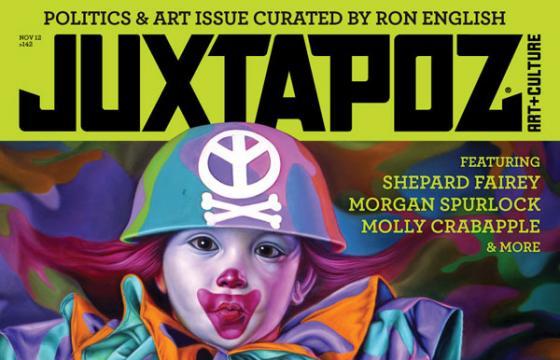 Juxtapoz // Monday, October 08, 2012
'Tis the season. No, we don't mean holiday cheer, we mean the Political Season, a time of undecideds, debates, and campaign trails. Juxtapoz is in a similar mood, and we brought legendary fine artist and political satirist Ron English to our November 2012 issue to have him curate our special examination of Politics & Art in 2012.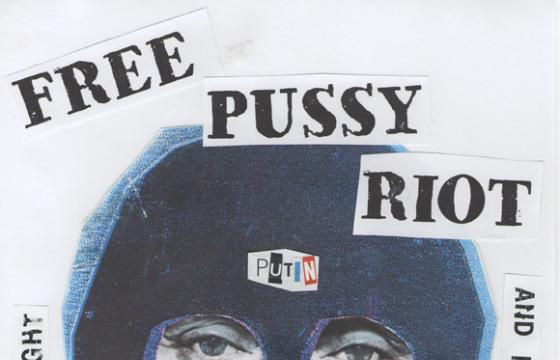 Music // Thursday, August 16, 2012
As you may know by now, Russian feminist punk group, Pussy Riot, made a brief "impromptu performance in Christ the Savior Cathedral in February. Dancing and high-kicking, they shouted the words of a 'punk prayer' asking the Virgin Mary to deliver Russia from Putin," (from AP) and were arrested on charges of hooliganism and religious hatred. Well, their jailing is getting international attention...