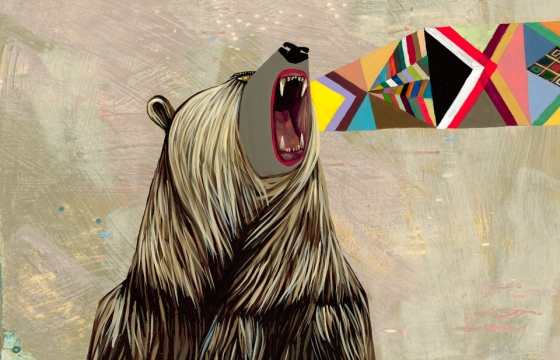 Juxtapoz // Monday, April 08, 2013
Nalini 'Deedee' Cheriel, now residing in Los Angeles, CA, is a visual artist who started out creating record covers and T-shirts for the Oregon music scene in the early '90s. Born in the hippie town of Eugene, Oregon, she began her own band and record label at the age of 19. This April 18, 2013, she opens a new body of work, Little Spirit and the Infinite Longing, at Pure Evil Gallery in London. Juxtapoz // Monday, January 03, 2011
Pure Evil Gallery in East London just opened a new group show, 3, and our resident blogger, Sandra Butterfly, posted a new video from the opening. As the title suggests, 3 involves each artist contributing three pieces to the show, including Rene Almanza, Dain, Grady Gordon, Pure Evil, Uriel Marin, Sowat, Wendell McShine, and many others. Video after the jump . . .