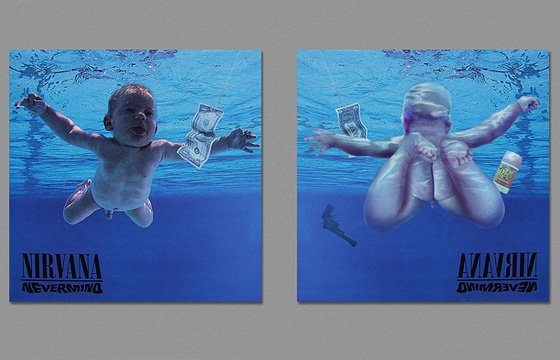 Music // Friday, April 11, 2014
Album artwork has given pop-culture some of it's most iconic imagery that has been appropriated and manipulated by artists again and again. Artist Harvezt has taken a new approach to album art inspired artworks by creating the the opposite perspective. Harvezt's series titled The Dark Side of the Covers reverses the iconic scenes so that they are visualized from behind.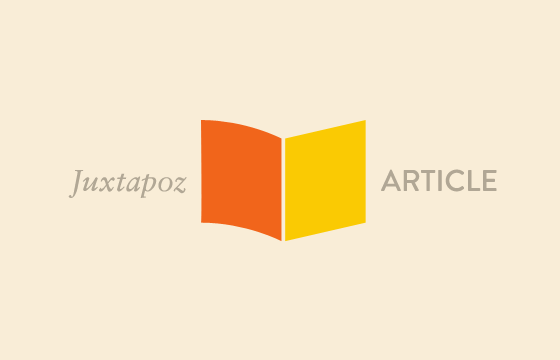 Juxtapoz // Monday, March 23, 2009
"Bad Brains are one of my favorite punk/hardcore groups of all time, writes Shepard Fairey (Juxtapoz cover #82). "I first heard Bad Brains at the beginning of 1984 when my friend lent me the brilliantly curated and titled Alternative Tentacles compilation 'Let Then Eat Jellybeans' (A Reagan dessert favorite update to the Marie Antoinette slogan 'Let them eat cake'). The Bad Brains song 'Pay to Cum' from their first album was on the comp along with songs by Black Flag, The Dead Kennedys, The Circle Jerks, Flipper, etc. I then went out to find full-length records by all those bands. I soon discovered Minor Threat as well, and learned that Bad Brains had influenced their vocalist Ian MacKaye and Black flag vocalist Henry Rollins who were from Washington DC where Bad Brains had started as well. The Bad Brains were also a huge influence for the Beastie Boys," continues the extremely music savvy Shepard Fairey. "This collaboration ties into almost all of the bands I mentioned because they were almost all iconically shot at various times by photographer Glen E. Friedman. Glen shot a lot of great photos of Bad Brains and a few different shots were spliced together as the reference for this poster illustration. If you don't know Glen's work, and you should... go to burningflags.com. This poster is signed by Glen, me, and all the original members of Bad Brains. Keep that PMA.?" This print goes on sale this Thursday, March 26th so make sure to stab a bookmark in obeygiant.com because only 425 available and with so many big names involved in this collab piece, we see them going quick!