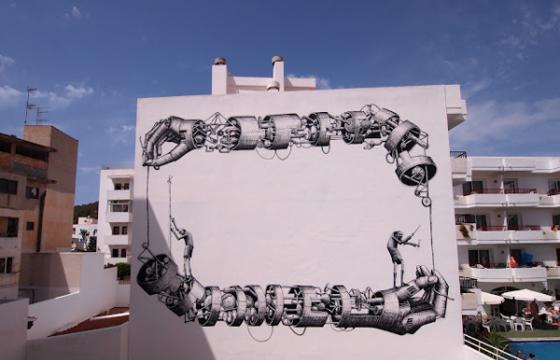 Street Art // Thursday, August 09, 2012
UK-based muralist, Phlegm, recently completed this 4 story high mural in Sant Antoni de Portmany, Ibiza for The Bloop Festival.  The walls show two mechanical arms operating each other by the pull of a string with the artist's signature characters doing a little maintenance.  Hopefully the artist was able to take a dip in that pool next door after baking in the sun painting this piece.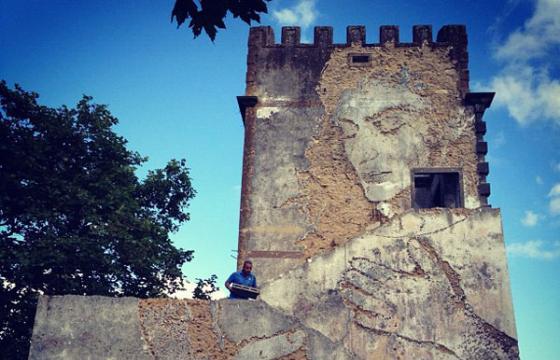 Street Art // Monday, August 06, 2012
Participating in the Walk & Talk Festival in Portugal, Vhils chipped away at this three-story high abandoned tower, creating a fantastic portrait of a woman. The festival features many of our favorite artists working in the street including Mark Jenkins, Liqen, and Remed, all who have had features in our printed magazine.