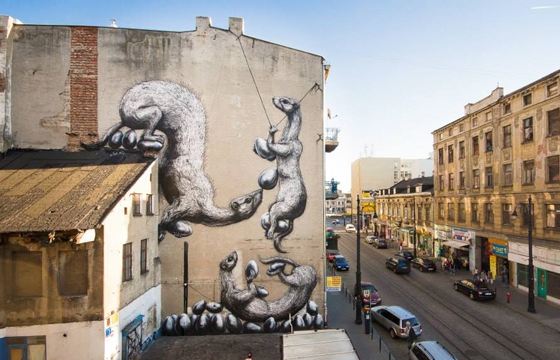 Street Art // Monday, September 09, 2013
Participating in the Fundacja Urban Forms Festival, the always-traveling vagabond artist, Roa, painted three ferrets (we think?) protecting their nest of eggs. One of the aspects of Roa's work we admire most is his ability to utilize space to incorporate his animals. This particular piece is a perfect example of thoughtful placement.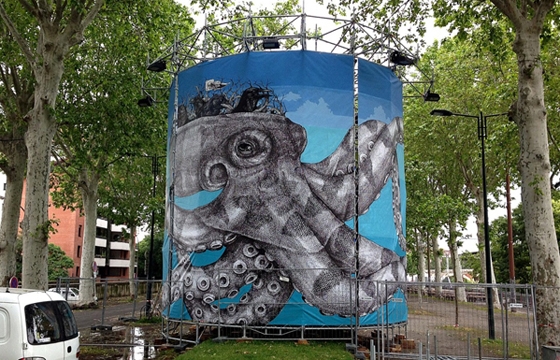 Street Art // Wednesday, June 12, 2013
Now in France, Alexis Diaz also know as La Pandilla, has just finished installing a series of sectioned canvases that were stretched onto a circular metal structure. The artist is in Toulouse to particpate in the Rio Loco Festival.