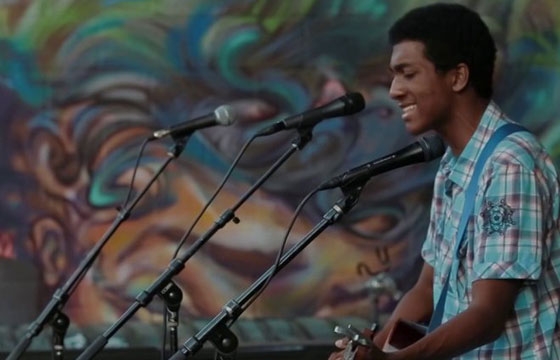 Juxtapoz // Thursday, August 15, 2013
Partnering with Flexfit, the first year of POW! WOW! School of Music is a special program focused on music education for Hawaii's youth. POW! WOW! School of Music provides unique learning opportunities for a select group of local musicians between the ages of 13-18. These young musicians participate in classes on composition, vocals, percussion, guitar, ukulele, keyboard, bass, recording, performance and the music business with local and national musicians, teachers and music industry professionals. The students collaborate with each other and create original music that was performed at POW! WOW! Hawaii's closing night festivities.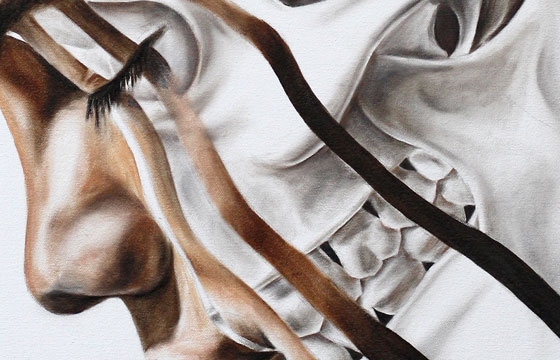 Erotica // Thursday, August 15, 2013
'Face Value' at Cukui gallery will feature new canvas works by Kamea Hadar and explores the human form and its relation to themes of sex, culture, and the human condition. The contrast of highly finished detail and rough paint strokes makes for an interesting balance of seemingly static imagery and the dynamic nature of an artist's hand. This not only moves the viewers' eyes around the pieces but pushes and pulls perspectives in and out. The use of negative space also adds to the dancing of perspective as well as allowing the audience to input pieces of their own interpretation. The show opens August 16th from 7-10pm.