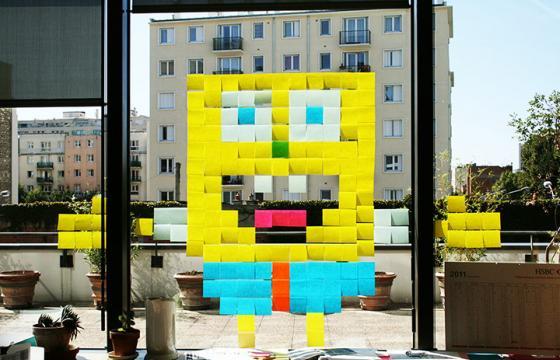 Juxtapoz // Wednesday, August 31, 2011
We wrote on the site last month about the Post-It Wars happening in France between office workers. Friendly wars, using Post-It notes to create various classic and pop-icons. The wars are continuining, with new Ghostbuster, Sponge Bob, Cartman, and Michael Jackson pieces on the front lines.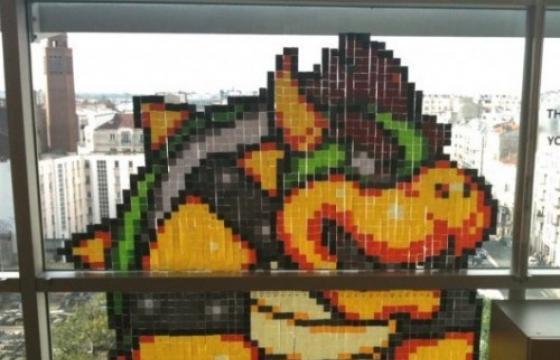 Juxtapoz // Monday, August 15, 2011
We learned about something new this weekend; Post-It Wars, as in a post-it art war has been going on in France between the Ubisoft HQ and a bank across the street since July. And its getting artistic and weird. Apparently, this isn't the only Post-It War going on.