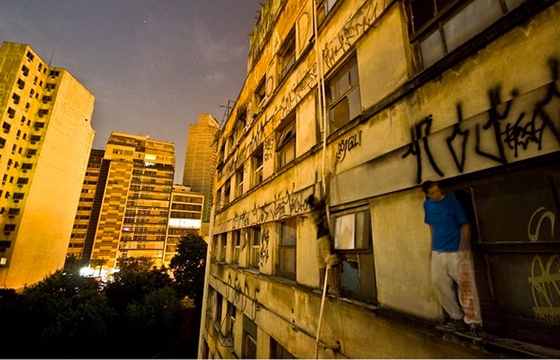 Graffiti // Thursday, February 19, 2015
We recently stumbled on an insane photo of Brazilian writers casually standing on a ledge tagging, which led us to ChoquePhotos who has some incredible action shots of the fearless writers in Sao Paulo. Pixação is by far one of the most daring and aggresive forms of graffiti in the world.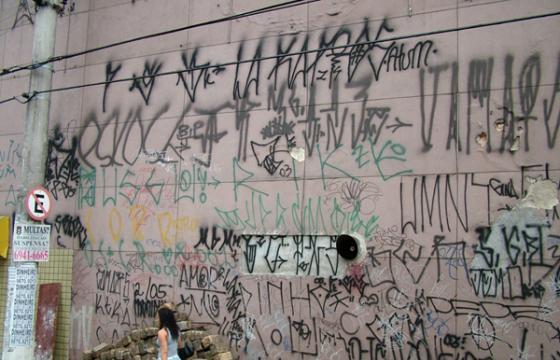 Graffiti // Wednesday, June 29, 2011
Developed in the favelas of Brazil, Pixcao hand styles are aggressive and distinctly unique to this region of the world.  They commonly appear to stack up the sides of walls as if the writers run around with ladders in the night.