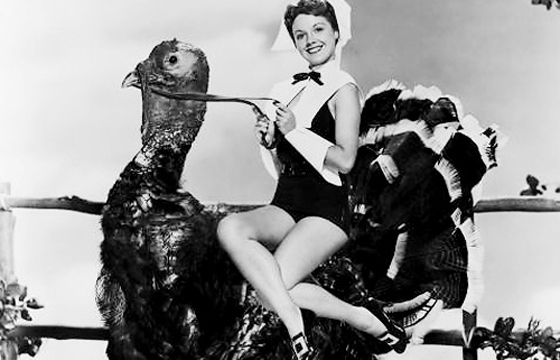 Erotica // Thursday, November 27, 2014
We have no idea how our Erotica editor found these last year, but let's bring them back for Football day, er, Thanksgiving. "The holidays are upon us and are a time for giving and loving, sharing and spreading cheer to all those that are close to you. This year, be sure to give a little something extra to the love(s) in your life. Take some leads from a few of these classic, turkey loving pin-ups."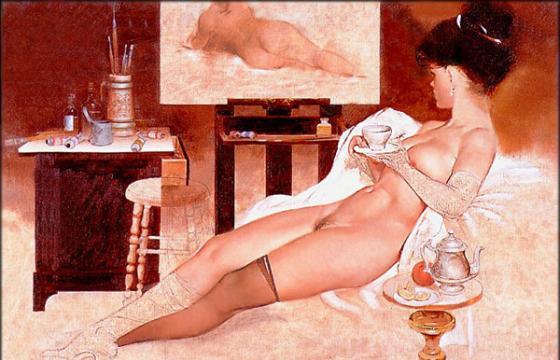 Erotica // Wednesday, May 02, 2012
Fritz Willis' 15-year stint of Artists's Sketchbook and other calendars for Brown & Bigelow made him one of the last pin-up greats. He did massive amounts of story an ad work during his time for publications such as Esquire and the Saturday Evening Post. An author himself, he wrote instruction books for Walter Foster (Art Secrets and Shotcuts, The Nude, Faces and Features, The Model, and a number of children's books.