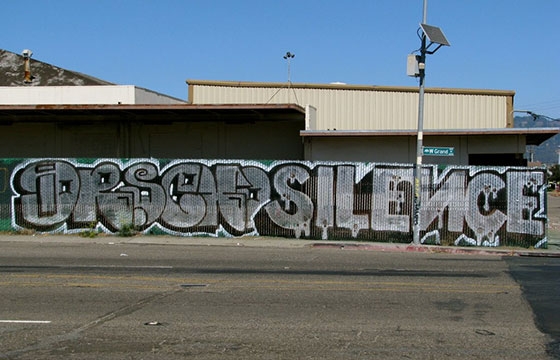 Graffiti // Wednesday, September 17, 2014
Dr. Sex and Silencer are making sure that wherever they're painting they're painting extra big.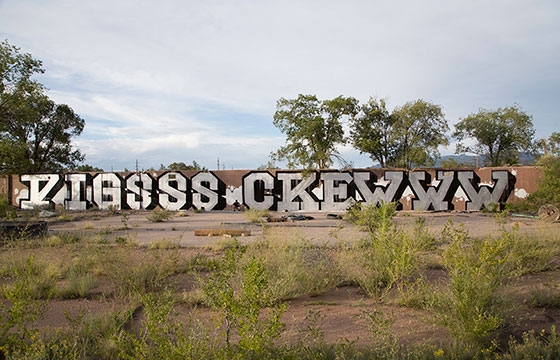 Graffiti // Thursday, August 21, 2014
Typically the streets of Santa Fe, New Mexico are rather sleepy in terms of graffiti, but that won't last long when the Pigs Crew comes creeping around and smacks a spot like this. Huge chrome and black blocks, and if you look closely you can see someone squatting down in between where the letters gap for size reference.