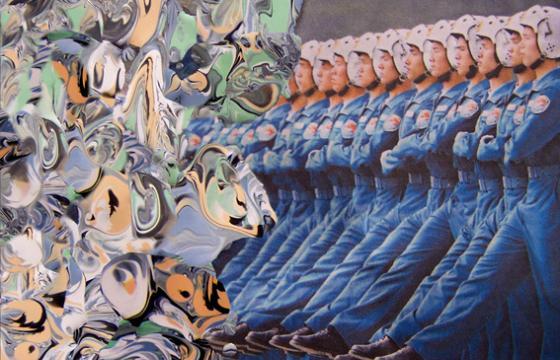 Juxtapoz // Saturday, October 29, 2011
Alex Spremberg's current exhibition Wrong Angles (running until October 30th) examines painting and throw away materials surrounding the excessive consumer packaging of everyday life. Spremberg highlights these materials while simultaneously expressing a fascination with the texture and color of paint.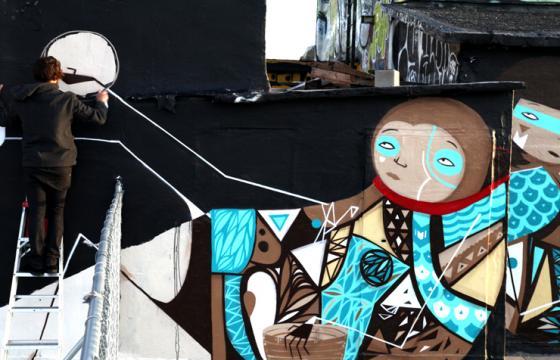 Juxtapoz // Tuesday, July 26, 2011
The gladdening and clean aesthetic of Street Artist Creepy belies a deeper well of existential considerations that are always a part of his narrative-driven character-based folk art. His large-scale public murals of illustrative aerosol toss and bounce skinny limbed people telling dark stories of ennui and disconnection, non-plussed in their muted earthen tones.