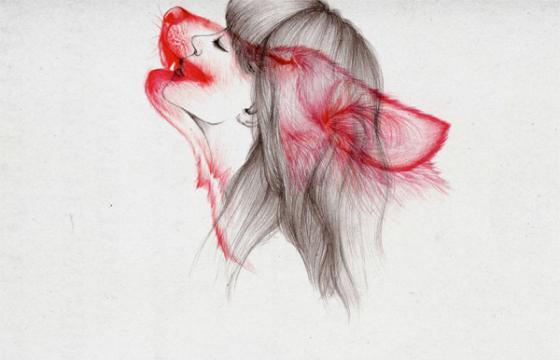 Illustration // Saturday, April 05, 2014
Peony Yip, aka The White Deer, is an illustrator currently living and working in Hong Kong. Her minimalist portraits of young women, rendered in pencil and superimposed with animals tinted in red, are fresh and full of vitality, reflecting the wild nature of youthful souls and the beauty of honest personal expression.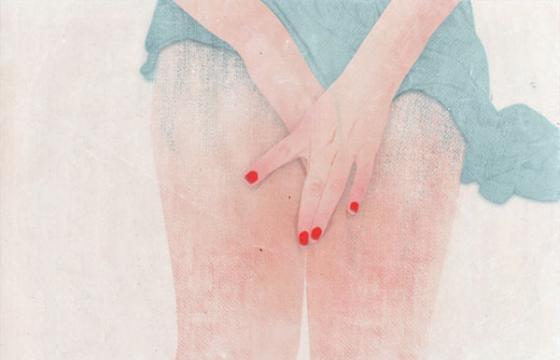 Erotica // Friday, April 06, 2012
Peony Yip, also known as The White Deer, is a Hong-Kong based illustrator. Her work encompasses sensual and lonley portraits of women, animals and couples with a striking sense of barren design. Her series' evoke a sense of sweetness and feminity with her illustration style that appears to be a mix of both traditional and digital media.