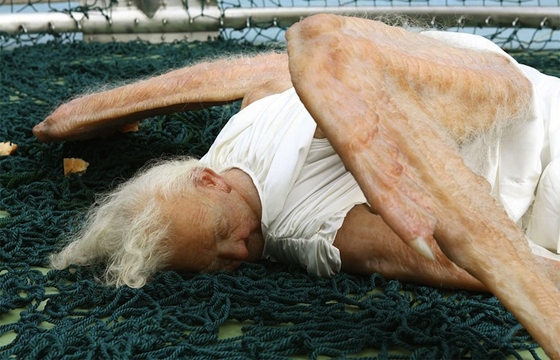 Juxtapoz // Monday, August 03, 2015
Chinese artists Sun Yuan and Peng Yu have created a hyperreal sculpture of a fallen angel using fiberglass, woven mesh, and stainless steel. Initially constructed in 2008, the piece was installed in Beijing earlier last week. The duo previously has been featured on the site for their impressive hyperreal sculpture installations and have made headlines for using controversial materials like human fat tisue and real cadavers in their work.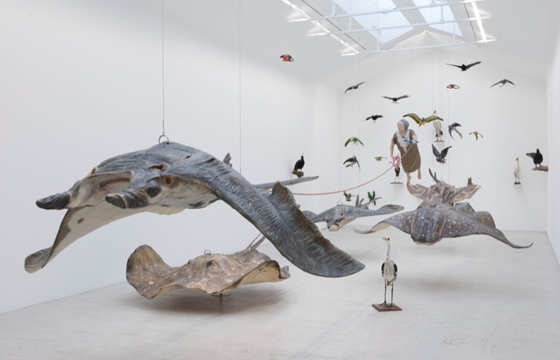 Juxtapoz // Monday, September 30, 2013
Chinese artists Sun Yuan and Peng Yu's often controversial work examines on issues of 'perception, death and the human condition.' Previous installations have used human fat tissue and animals. Their most recent exhibition, If I Die, features giant gel and fiberglass manta rays carrying an old woman through the air followed by a swarm of colorful parrots!