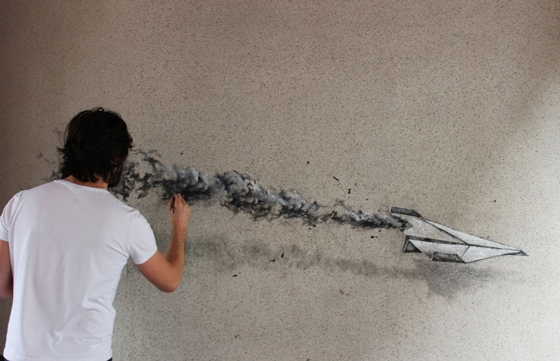 Street Art // Thursday, June 18, 2015
With abundance of large than life murals and street art festivals all over the globe, it's always a pleasure finding little treasures that bring the beauty back to street art. Spanish artist Pejac is one of those artists who works with a small brush and a cup of paint, and creates work that capture attention and often become viral.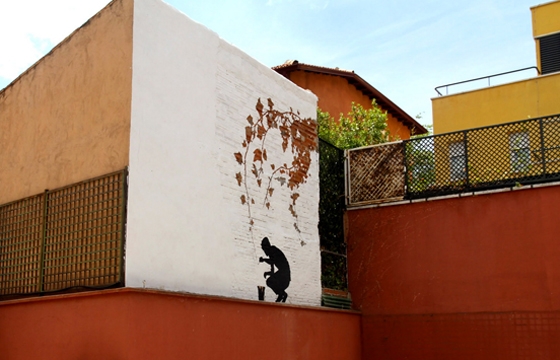 Street Art // Monday, June 24, 2013
Using a subtractive approach to create a surreal image, Pejac's silhouette of a character visually appears to be painting branches from brick set to a white background.